Not sure how it is possible, but the Christmas season is probably one of the best feelings in the world! -
Yes, a happy, cozy warm feeling
:) And sadly...ugh... it has already come to an end. However, I refuse to take down my tree, even though Charley has taken down the majority of the bottom ornaments for me. I'm just not ready to part with the coziness of it all yet.
BUT now that the last minute shopping is over and there are no more cookies to be baked, I FINALLY have time to sit and take a breather. -
Unless I hear ornaments shattering, in which case this will be a short post.
The days between Thanksgiving and Christmas are some of the most exciting days of the year for me! ESPECIALLY working in an elementary school. I love hearing about what the students' pesky little elves are up to on their shelves, and what they hope to get from Santa. Just like every other year my students and I decorate our classroom Christmas tree, upon returning from Thanksgiving break. We make our own ornaments for our tree, which just so happened to be Pinterest inspired this year. -
Not quite sure how I ever survived without "Pinning!"
The students and I made snowflake ornaments out of pasta! -
Super cute idea that they loved, and a super cute glitter mess that they made.
By December 2nd we were more than ready for the season, until the life skills teacher down the hall approached me with one of the
most awesome
ideas to add to the excitement of the season...
The 1st Floor Ugly Sweater Decorating Contest!
It took just about everything I had to contain my excitement. My mornings are consumed with inclusion teaching on the third floor. When I told my afternoon pull-out students what an Ugly Christmas Sweater was and that they would be participating, I could see their eyes get huge and the wheels inside their heads start moving! They had so many ideas as to how they were going to make their sweater ugly. The contest was being held on our floor only. Each student on the first floor received a "sweater" worksheet, provided by the life skills teacher. I copied my students' sweaters onto white construction paper to be a little more heavy duty, to hold all their ugliness. I went through my cabinets finding any and everything they would be able to use. The finished sweaters were displayed in the cafeteria, to showoff all of their ugliness. They turned out SO ugly! I loved them all. What do you think?!
...And of course I had to make one too:)
Well, a successful few minutes of no ornaments breaking! I'm sure it is because a certain dog is napping:)
I hope everyone had a wonderful holiday and will have an amazing new year!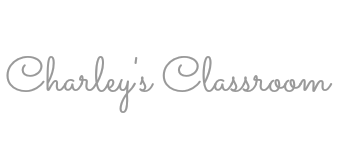 5